The award winning winery and restaurant, Hollydene Estate, in the Hunter Valley, NSW, made the decision to increase their outdoor capacity by adding tables and shade for their customers.
But how to do that with unpredictable northern NSW weather?
The Problem: Not enough space for a growing restaurant


Unhappy about turning people away due to capacity problems whilst in full service, Hollydene estate needed room to spill outside and make the most of their gorgeous outdoor scenery and space.
In order to give their customers the best dining experience, they had to overcome the problem of the weather and its elements. The brief was covering 40 extra seats in their outdoor, alfresco dining area.
It was important to Hollydene that their eventual solution didn't overrun the aesthetic of the venue, matched the shrubbery and earthy tones that are aligned with a prestigious winery.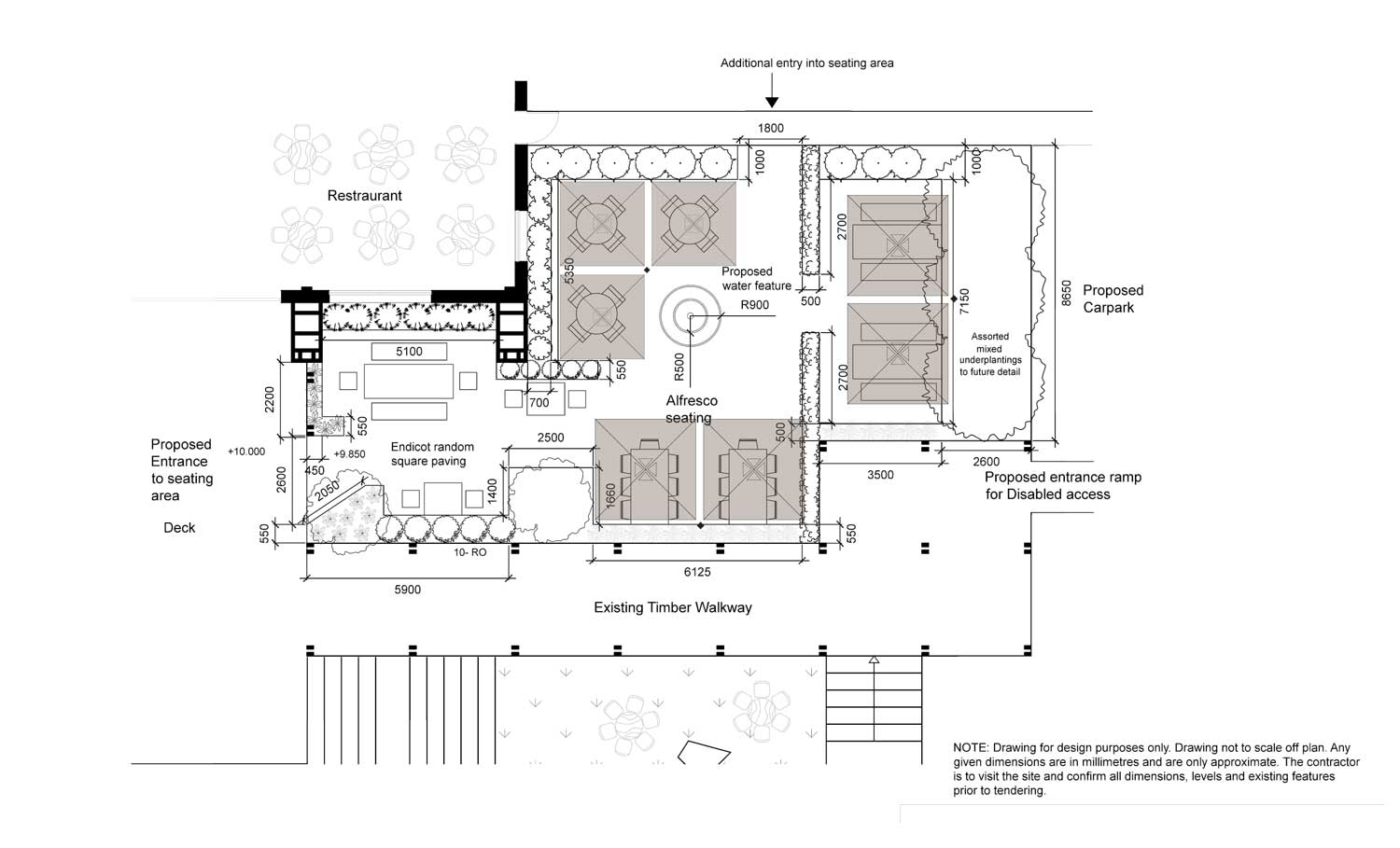 The Solution: A new outdoor room with Shadowspec Umbrellas
Shadowspec's Outdoor Specialists worked with Hollydene to develop a variety of layout options, umbrella canopy colours and advice on how to make the most out of the beautiful location.
We recommended our Shadowspec Unity™ to cover the tables whilst keeping the masts to a minimum and providing full coverage of the tables to showcase the beautiful courtyard and the water feature in the centre.
The requirement to have shade when it is sunny, but is easy to dismantle during the colder months that are native to the Hunter Valley area meant that Shadowspec Umbrellas were the perfect solution.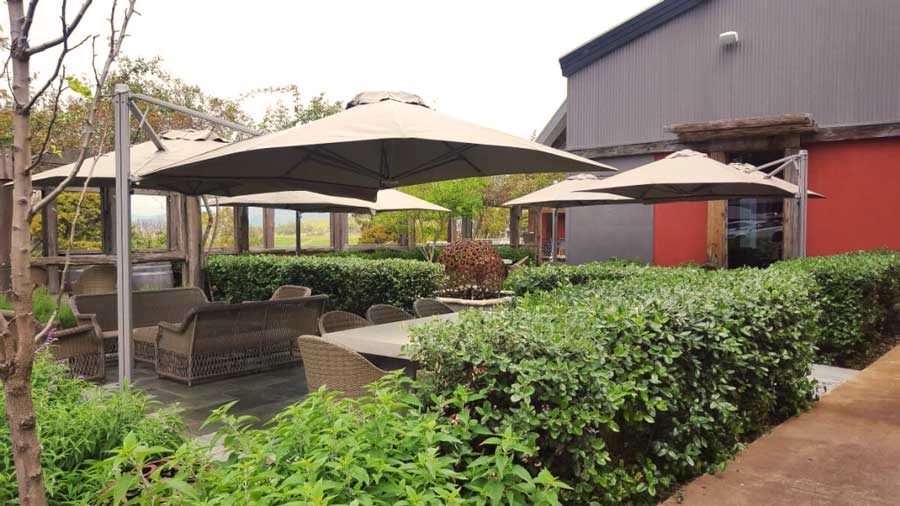 The Results: A great space & happy customers
Hollydene were very happy with the end result and these photographs illustrate how well the umbrellas work to increase the restaurant's seating space and potential.
We are proud of our team of Shade Specialists who are great at working with customers to develop a shade solution for their outdoor space using Shadowspec's outdoor cantilever umbrellas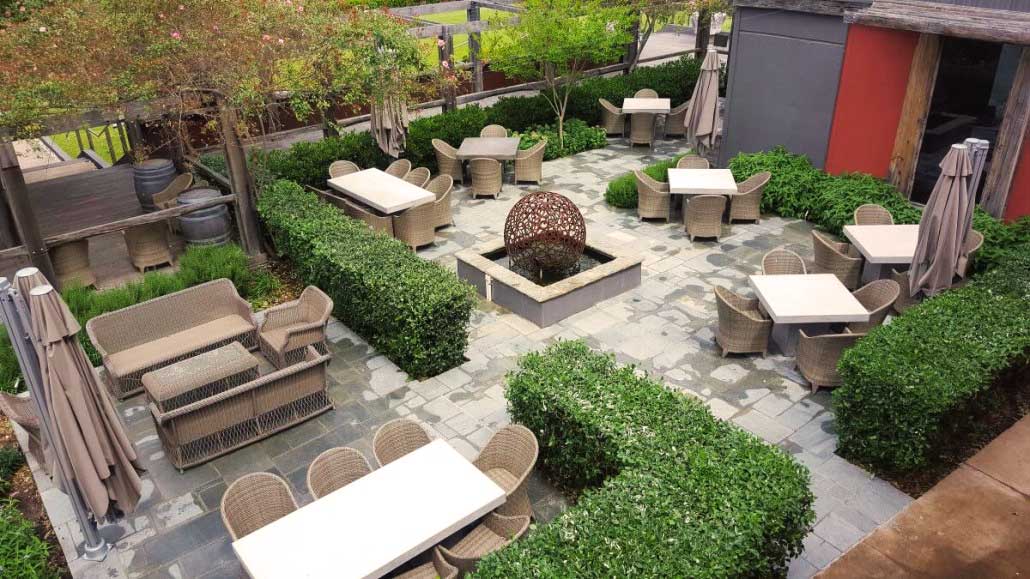 Are you interested in improving, creating or designing a new outdoor floor plan for your restaurant or cafe?
Need help finding which umbrella is best for your product? Try our selector tool: